Management Isn't Enough. To Get GREAT Results, You Must Lead.
REGISTER NOW
---
The current workplace poses an ever-growing number of challenges: there's more to be done with fewer people to get it all done; employees are changing jobs sooner and there's more turnover; the pace is hectic and everyone is frazzled.
Just about every leader that we coach, train or speak with has too much to do and too little time to get it all done. Yet this is the real world that you must operate in, and as the leader, it's still your job to deliver results in spite of it.
And while all of this is true, it doesn't have to be your reality. To make the shift to even better results, you must do more than manage your team.
The From Manager to Remarkable Leader Workshop is based on a proven leadership model to help you lead beyond management and through others. Through our Three-O Leadership Model – Others, Outcomes, Ourselves – you will learn how to make a positive impact in the world by serving others first and foremost.
Chances are you have been in your management role for a long time, and while you certainly have learned a lot and do many things well, you also know, deep down, you could be better. You experience uncertainty and frustration. You experience situations that you get through, but you are sure you could have handled them better.
If your only goal is to survive in your role, this workshop probably isn't for you. If, however, you want to get better, you want to improve, you need to get better results, this workshop can help you.
We'll focus on what it means to lead, not just manage. In Kevin's vast experience working with people from front line leaders to the C-suite, he has seen that the mental and actual transition from thinking like a manager to thinking like a leader can be the biggest lever to improve job satisfaction (for everyone) and results.
In this workshop, we will focus on some areas you would expect, like communication, coaching, and change management. But in each case, we will go deeper and discuss things you might not have considered before – and even share secrets that are different than what you might expect or have seen before.
Yet beyond these important skill areas, we will explore trust and influence – and how those factors can also increase team effectiveness, organizational culture and innovation. This is just tip of the big leadership iceberg we will expose and dissect for your success.
Everything that we learn together is built around timeless and proven leadership principles that you can take back and implement in your own organization to immediately impact your results and your success. You will get the opportunity to work in a group, exploring potential leadership situations and working to develop solutions for each. And at the end of the workshop, we'll conclude with a purposeful session where you'll create a personal, practical and do-able action plan that will put your new skills into action with practical first steps and next steps.
Key Take-Aways From the Workshop
You will learn:
The Three O Model of Leadership and how it will significantly impact your success.
Five habits of continual learners and why they matter to you as a leader.
How to identify and apply the four key levers to organizational change.
Powerful strategies to improve the adoption of organizational changes you are leading.
Five leadership communication strategies that will help you be a more effective communicator.
How to use stories more effectively as a leadership communication tool.
Four specific strategies to help you build relationships more successfully.
The four components of trust that build more trusting relationships.
How to exhibit effective coaching behaviors.
The secret to delivering feedback successfully.
The importance of personal values to your leadership success.
Five ways to be more influential.
How to stimulate more and better ideas personally and with your team.
Five practical methods to support the creativity of others.
The CARB model and how you can use it to diagnose and improve team effectiveness.
Tips for facilitating meetings more effectively.
How to create greater productivity for yourself and your team.
Decision making approaches which are situationally appropriate.
How to create more accountability among your teams.
Techniques for delegating more effectively.
How to assist your team in creating jointly held goals.
How to create processes that support ongoing goal achievement.
How to create a personal leadership development plan.
Remember, leadership results come down to time and focus. When you take the time to develop yourself and focus on timeless principles that can be applied to any situation, you will get the results you desire. This workshop is designed to help you as an experienced manager, whatever your level, to build the skills and deepen your understanding of these principles for greater results.
Format of the Workshop
"From Manager to Remarkable Leader" is not a one-way lecture. We don't like passive teaching and no one learns in this setting. The workshop is a two-day, interactive and fun learning experience led by best-selling author and world renowned leadership expert, Kevin Eikenberry. You will get the chance to practice and gain confidence in the new skills you learn with your other classmates and with Kevin. You'll have the opportunity to discuss your unique situations and challenges, and together you'll build processes that you can use and apply back in the real world when you return from the event.
But how can I apply what I learn in the course back at my organization?
This is one of the biggest concerns we get about training. We understand that one workshop isn't your single ticket to management excellence, and we don't expect you to go back after two days and get it all right, all of the time.
And for that very reason, we've built a workshop that is supported by processes you can use and apply back in the real world, including two, live group coaching sessions after you return from the workshop.
While we will give you plenty of opportunities in class to ask questions and talk about your unique situations and challenges, that still isn't the same as back in your workplace.
With the group coaching sessions, you will get additional access to Kevin for one full hour per session to help you continue to master the strategies and techniques you learn in the workshop.
With group coaching, you'll get…
Answers to your most pressing questions.
Advice on your stickiest situations.
Advice on implementing your ideas and plans more successfully.
An opportunity to share successes.
Confirmation that what you are planning to try will work.
Valuable learning opportunities from the questions & challenges of others in the group.
With "From Manager to Remarkable Leader", you will return to your workplace with the confidence and skills that you need to be a masterful and successful leader.
Upcoming Dates and Locations

We'll be announcing in-person workshops in the future
REGISTER NOW
About Your Facilitator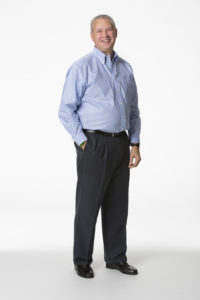 Kevin Eikenberry is a world renowned leadership expert, two-time bestselling author, speaker, consultant, trainer and coach. He has been helping organizations, teams and individuals reach their potential since 1993 through his leadership and learning consulting company, The Kevin Eikenberry Group.
He has been recognized as Inc.com's Top 100 Leadership and Management Experts in the World and 100 Great Leadership Speakers for Your Next Conference, American Management Association's Leaders to Watch and Top Sales World's Top Sales & Marketing Influencers.
He is the author or contributing author to over 15 books, including the best-sellers, Remarkable Leadership: Unleashing Your Leadership Potential One Skill at a Time and From Bud to Boss: Secrets to a Successful Transition to Remarkable Leadership.