The Best and Most Successful Leaders are Confident in their Ability to Do this One Thing. . . Are You?
Coaching Skills to Create a Stronger and More Effective Team
Course Format: 2-day workshop
See upcoming workshop dates and locations here.
REGISTER NOW
---
There is one skill that separates managers from leaders; that separates those who are successful in creating a team of individuals who are committed to their work and the organization from those who don't. Every manager uses this skill occasionally. Only the best leaders know the principles needed to use this skill in the nuanced way that is necessary for great success. And doing that well requires more than just knowledge and skill, it requires confidence.
That skill is coaching.
Coaching is one of the most important roles of any leader, and when done well, one of the most personally powerful and gratifying parts the leadership role.
We often equate coaching with "dealing with performance problems" and while this is one purpose for coaching, it is a limited view. Coaching is just as applicable and important when working with a high performer as it is when working with a person who is struggling.
Simply put, the best leaders are good coaches.
Greater coaching skill and the confidence to use those skills will help you:
Motivate team members to achieve more and do great work.
Take your best performers to the next level of performance.
Influence your employees to take initiative.
Improve relationships and strengthen communication.
Fix performance problems without defensiveness and frustration.
Build confidence in underachievers, moving them to success.
Build trust across your team.
Reduce turnover.
Improve organizational culture.
Unfortunately, coaching is also a role many leaders struggle with. They can't seem to "find the time" to coach. They toil while defining the purpose and focus for the coaching, missing the mark in setting clear expectations. For these reasons and more, they don't have the level of confidence needed step up to the plate to do the needed coaching and do it well.
Many leaders, including those we have surveyed, will say they are comfortable in coaching others, but even that is a step below being confident. Think about how you respond to a situation when you are confident. Think about how willing you are to try again when you don't get it quite right, and how much more energy you bring to a task in which you are confident. Stated another way, if we don't have the belief and confidence in ourselves and our abilities, we will never be able to lead to our highest potential.
Think too about how your confidence (or lack of confidence) spreads to others. If you aren't a confident coach, you can't be as supportive and helpful to others as you could otherwise be.
While many leaders don't have the confidence to be remarkable coaches, you can.
This pervasive leadership challenge is exactly why we developed the Coaching with Confidence Workshop. Coaching with Confidence is built on a coaching model that leaders can apply to any challenge or situation they will face in the workplace. It's a powerful and effective program that not only teaches timeless and proven coaching principles, but also the tactics and strategies for applying them back into the organization. Because at end of the day, if you lack the confidence to implement the strategies you've just learned, your time and investment has been wasted.
In the workshop, we'll work together to help you develop the mindset and confidence to actually act on and initiate what you've learned in the class. We will learn timeless and proven coaching principles, but we don't stop there. We will also learn the tactics and strategies for applying them in your daily work. Together as a group, we will explore your coaching situations and work to develop solutions for each. We'll help you to identify and capitalize on your unique strengths and provide tools to overcome your weaknesses. We'll conclude with a purposeful session where you'll create a personal plan that will put your coaching into action with practical first steps and next steps.
Key Take-Aways From the Workshop
You will learn how to:
Define coaching in an aspirational and impactful way.
Identify the biggest challenges you face when coaching.
Describe the 7 important reasons successful coaching matters in any organization.
Describe at least 5 factors that increase personal confidence:

Use these factors to increase your confidence as a coach.
Use these factors to increase the confidence of those you coach.
Describe the 7 things you must bring to your coaching role to be most successful.
Outline the foundational principles required to be a confident and successful coach.
Set clear expectations for your coaching relationships.
Identify your coaching strengths and weaknesses.
Understand and use a Coaching Model in your work.
Apply the Coaching Model in a variety of situations.
Recognize the importance of support in a coaching situation.
Apply at least 10 ways to be more supportive as a coach.
Use your coaching skills for more effective performance management conversations.
Coach remote team members effectively.
Identify at least 7 ways to use your new skills outside of work.
Identify your most important next steps as a coach.
Build your personal plan of action.
Format of the Workshop
"Coaching with Confidence" is not a one-way lecture. We don't like passive teaching and no one learns in this setting. The workshop is a two-day, interactive and fun learning experience led by best-selling author and world renowned leadership expert, Kevin Eikenberry. You will get the chance to practice and gain confidence in the new skills you learn with your other classmates and with Kevin. You'll have the opportunity to discuss your unique situations and challenges, and together you'll build processes that you can use and apply back in the real world when you return from the event.
But how can I apply what I learn in the course back at my organization?
This is one of the biggest concerns we get about training. We understand that one workshop isn't your single ticket to management excellence, and we don't expect you to go back after two days and get it all right, all of the time.
And for that very reason, we've built a workshop that is supported by processes you can use and apply back in the real world, including two, live group coaching sessions after you return from the workshop.
While we will give you plenty of opportunities in class to ask questions and talk about your unique situations and challenges, that still isn't the same as back in your workplace.
With the group coaching sessions, you will get additional access to Kevin for one full hour per session to help you continue to master the strategies and techniques you learn in the workshop.
With group coaching, you'll get…
Answers to your most pressing questions.
Advice on your stickiest situations.
Advice on implementing your ideas and plans more successfully.
An opportunity to share successes.
Confirmation that what you are planning to try will work.
Valuable learning opportunities from the questions & challenges of others in the group.
With "Coaching with Confidence", you will return to your workplace with the confidence and skills that you need to be a masterful and successful leader and coach.
Upcoming Dates and Locations


We'll be announcing in-person workshops in the future
REGISTER NOW
About Your Facilitator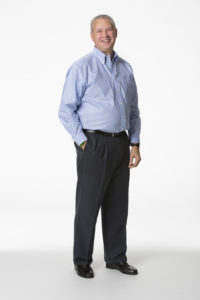 Kevin Eikenberry is a world renowned leadership expert, two-time bestselling author, speaker, consultant, trainer and coach. He has been helping organizations, teams and individuals reach their potential since 1993 through his leadership and learning consulting company, The Kevin Eikenberry Group.
He has been recognized as Inc.com's Top 100 Leadership and Management Experts in the World and 100 Great Leadership Speakers for Your Next Conference, American Management Association's Leaders to Watch and Top Sales World's Top Sales & Marketing Influencers.
He is the author or contributing author to over 15 books, including the best-sellers, Remarkable Leadership: Unleashing Your Leadership Potential One Skill at a Time and From Bud to Boss: Secrets to a Successful Transition to Remarkable Leadership.